oh! Hai!

I been invited ta yoor groups! I wanted ta stop by dis mernin an innerduce myself!




My nam iz Hansel. I called Hans fur shorts. I just unner 5 months old. I iz maine coon mix. An weigh 6 lbs already! Lets start da story....

Once upon a tim, der lifed a kitteh named Tesla. Tesla lifed wif her two beans. Mommeh an daddeh. Wheneffur mommeh bean wud leaf, she wud do bad fings. Like eet da carpet. She was sufferin say-purr-ay-shun ang-zi-o-t.

Mommeh an daddeh ask vets.

Can lock up tesla dem saz. Yoo can crate her dem saz. Yoo can get anuffur kitteh dem saz.

Dem went to humane society to looks... not ta gets... GOT MEH!

I haz upper respiratory infec-shuns. But, i iz oks. Sisfur hated meh at firs. Now she lufs meh. got sick when i went an got neuters an front declaws. Cudna eet when mez gone.

We iz healin togeffur. We iz furrends?

We tryin. We playin.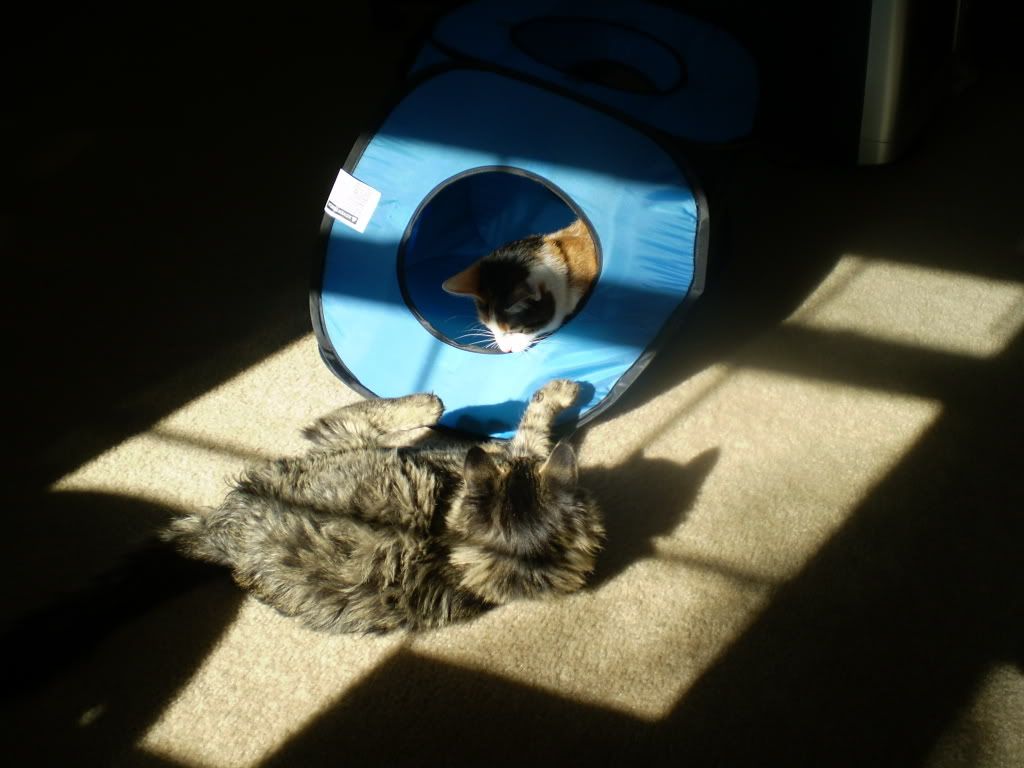 to learn more bout meh an meh fambly, pweese check out meh bloggie!

Tesla & Hansel